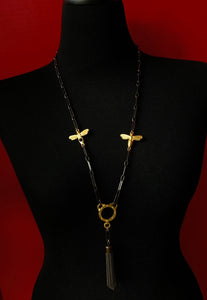 This necklace features 30" of French Kande's Versailles chain, twin Miels, and a medium tassel. Absolutely beautiful all by itself or layered with their other designs.
Strand Length: Long, 30"
24k Gold and Graphite Plated
Each piece of French Kande is handmade in their Los Angeles studio by Californian artisans.